If you have a bed frame or an existing mattress that doesn't fit your needs, buying a custom-sized mattress is an excellent way to improve your sleeping experience. Customization options for mattresses are vast and they can be overwhelming when trying to find the right solution for you.
Understanding what customization options are available will help make the process less daunting and typically end up saving money in the long run compared to buying an off-the-shelf product. Our professionals at Tochta can help you with all your customization needs.
Where to Start: the Thickness
A custom-sized mattress is made according to your exact measurements! This means that the mattress will be made to fit your space, rather than the other way around. Creating a custom-sized mattress is a great option for those who want the benefits of a new mattress without the worry of it not fitting your bedroom.
When you decide on a custom mattress, the first step is to choose the type you need.
Our mattresses are made with three layers:
The Comfort Layer
Made from the highest quality foam, this is by far the softest part of the mattress. Unlike the memory foam you'd find on a cheap mattress topper, our comfort layer is made with quick-recovery memory foam. It's more supportive and better for your back.
The Transition Layer
Underneath the comfort layer, there's a transition layer to provide support. This layer isn't as soft as the comfort layer, but it's not as high-density as the base layer. It's the perfect transition to provide support and comfort.
The Base Layer
At the bottom of the mattress, we have the base layer. This is high-density foam made to support and cradle all your pressure points.
While some mattresses are made to be either soft or firm, ours are made to be both. The comfort layer is made to be soft and comfortable, while the transition and base layers are made to support your pressure points.
Rather than traditional memory foam mattresses that leave you in a pit after a night's sleep, our quick-recovery foam keeps you supported all night long.
We have three lines of mattresses you can choose from:
Our Utopia mattress is a true luxury mattress using our special high-tech comfort layer for maximum comfort.
Our Journey mattress is our economy mattress. This doesn't mean it's low quality!  It's similar to our Utopia in longevity and support while saving a little cost by using a little less of that high-dollar comfort layer on top. 
The Divini mattress has separate layers so you can customize the comfort. Each side of the mattress has its own firmness level. You and your partner can each have your own comfort and support that's fully customized.
Our custom mattresses can be made with a thickness of four to ten inches. A regular luxury mattress is usually ten inches thick. With a 10-inch thick mattress, you have maximum comfort and support. With thinner mattresses, you can still have comfort and support that fits in your space. You can decide exactly the thickness you need for your space.
What Size Mattress Do You Need?
It can be difficult to decide the dimensions of the mattress you need. Maybe you bought an RV with a mattress that fits snugly. That could make it difficult to change the sheets. We'll work with you to get exactly the size mattress you need to make your space functional.
Examples of Standard Sizes in the RV Industry:
RV Bunk: 34″ x 74″

Twin: 38″ x 74″

Twin XL: 38″ x 80″

RV Full: 48″ x 74″

Full: 53″ x 74″

Full XL: 53″ x 80″

RV Queen: 60″ x 74″

Queen: 60″ x 80″

RV King: 72″ x 78″

Short King: 72″ x 80″

East King: 76″ x 80″

Cal King: 72″ x 84″
Mattresses are a big investment, and you want to be sure that you're getting a quality product that will last for years.
A custom mattress is perfect for odd-sized bed frames, RV's, boats, and any other project that calls for a unique size. Our team can help you get the perfect fit for you.
Tochta custom mattresses are created to be durable and long-lasting. They're made with premium, high-quality materials to fit your exact needs.
Custom Mattresses Can Be Made For: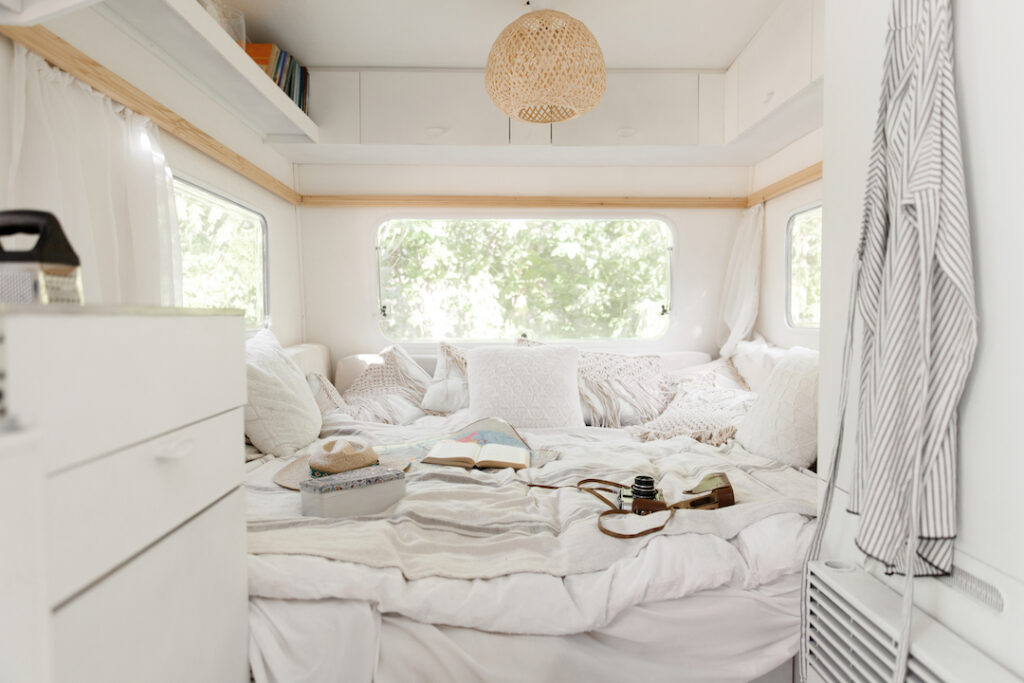 RVs 
RV mattresses are typically custom-sized and usually smaller than a standard mattress. They're also uncomfortable and more firm than traditional residential mattresses to accommodate the weight of an adult, while still fitting inside the RV bed. The sizing may vary depending on your specifications.
Rv mattresses can often involve special features as well that conventional mattresses do not. We can build them to fit your space with unique cuts or shapes. Unlike mattresses that come with RVs, custom RV mattresses are comfortable and supportive without taking up all your space.
Trucks
Truck drivers know how hard it is to get good sleep on the road. Buying a custom mattress for your truck can change that! You can choose between different thicknesses, firmnesses, sizes, and materials to suit your comfort preferences.
Most commercial truck beds have a standard 6-foot length. We can fit a mattress to your exact specifications so you can sleep comfortably on the road.
Boats
Boats are another situation like RVs where you can't use a standard mattress if you want it to fit the space well. This is where a custom mattress comes into play! You can fit your mattress to be exactly what you need. If the cabin in your boat has beveled walls, you might need a mattress that has the same. We can do that for you.
Van Conversions
Van conversion mattresses are made specifically for vans with the intention to convert the van into a living space. These types of mattresses can be custom sized to fit any size van, including minivans. Living on the road doesn't mean you have to sacrifice comfort.
Vintage Bed Frames
Vintage bed mattresses are custom sized to fit pre-existing vintage bed frames. Because standardized mattresses are a fairly new thing, vintage bedframes rarely fit standard mattresses.
Big and Tall Beds
Big and tall mattresses are custom sized to fit the larger body types, ensuring better comfort throughout the night. You no longer have to worry about your feet hanging off the end or rolling off the side with a custom mattress.
Sofa Beds
Sofa mattresses are custom-made to fit the length and width of your sofa. This will ensure a good night's sleep without all the space of a traditional bedframe.
Adjustable Beds
Adjustable beds come in many shapes and sizes, so it is important to have a matching mattress that will contour to the unique shape of the bed.  A custom-sized mattress is a perfect fit for an adjustable bed.
Traditional mattresses are rigid and can't keep up with adjustable bed frames. Buying a custom mattress that's made for your adjustable bed guarantees that your mattress will stay in good condition with your bed frame.
It is important to consult with an expert when choosing the right custom-size mattress. Our team at Tochta will help you find the perfect fit for your needs and provide you with a product that will last.
(Because of enhanced safety measures, crib mattresses are not available)
Special Cuts and Features You May Need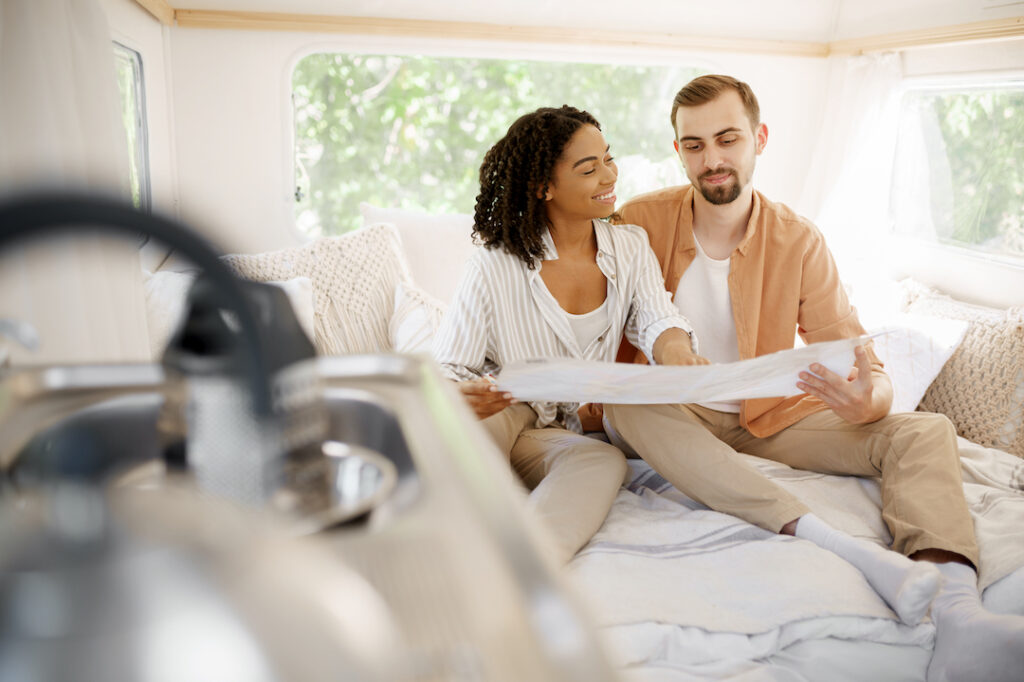 Tochta offers special features along with your custom mattresses such as a hinged (murphy mattress) and corner cuts. Our hinged mattresses are constructed with a top layer of padding all the way across the mattress.
Corner cuts are available on all of our custom mattresses and are created to fit around the corners of your bed frame perfectly. This eliminates any excess fabric and prevents bunching up from occurring.
One of the best things about a custom-sized mattress is that it fits you perfectly. This means that you'll never have those uncomfortable pressure points again.
Tochta mattresses provide a level of comfort that no other mattress on the market can match. Our mattresses are equipped with high-density foams that relieve strain on your back and provide comfort.
A Great Investment
A custom Tochta mattress is a great investment in your health and wellbeing. Not only do they offer enhanced sleep quality, but they are also built to last.
Each of our mattresses is proudly hand-made in the USA and is covered by a 10-year warranty.
We use only the best foams, fabrics, and materials in our mattresses, so you can be sure that your investment will be well worth it.
When it comes to buying a custom-sized mattress, there is no one better to trust than Tochta. We have been manufacturing mattresses for all types of beds and projects for years, and we know how to make the perfect mattress for you.
Learn more about building the perfect mattress for you today!