If you're pondering the possibility of purchasing your very own recreational vehicle, then you'll probably have realized how many considerations you need to keep in mind. There are far more decisions to make when compared to just buying a car, and it's an expensive investment that needs to continue giving you value over the years. After all, it's not easy to sell an RV as opposed to a car.
So in order to help you out, we've put together a an RV buying guide to assist you in finding the perfect RV.
Understand the Type of RV That You're Looking For
Just like with cars, there are several different RV styles that you need to know the names of so that you can look for the right vehicle. There are currently around nine different types of RVs, each with their own unique style and features.
Class A Diesel Motorhomes
Class A diesel motorhomes are large RVs that typically have their engine at the back of the vehicle. It's the size of a large bus or coach and it's usually considered to be the most luxurious style of RV due to its size. If you've got a large budget and are looking for an RV that can take you across the country with ease, then a Class A diesel motorhome is a perfect choice.
Class A Gas Motorhomes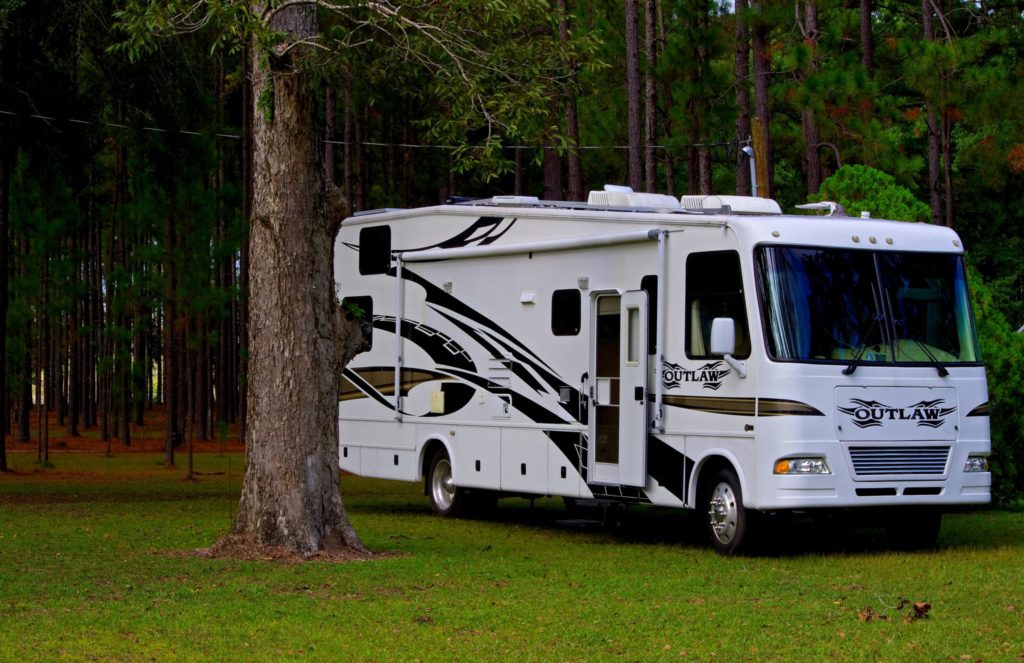 On the other side of classification is Class A gas motorhomes. These are much like Class A diesel motorhomes but are typically a bit smaller and louder. They offer the same kinds of amenities such as refrigerators, electronics and cooking appliances, but run on a different type of fuel and come in different sizes. This is a good alternative to the Class A diesel motorhome.
Class B Motorhomes
Class B, also known as B-Vans are camper vans, are nimble motorhomes that are typically half the size of a Class A RV. To make up for this lack of space, the interior usually has lots of hidden furniture and multifunctional appliances. They're incredibly popular for solo travelers and small groups, but there's usually not enough space for a full family.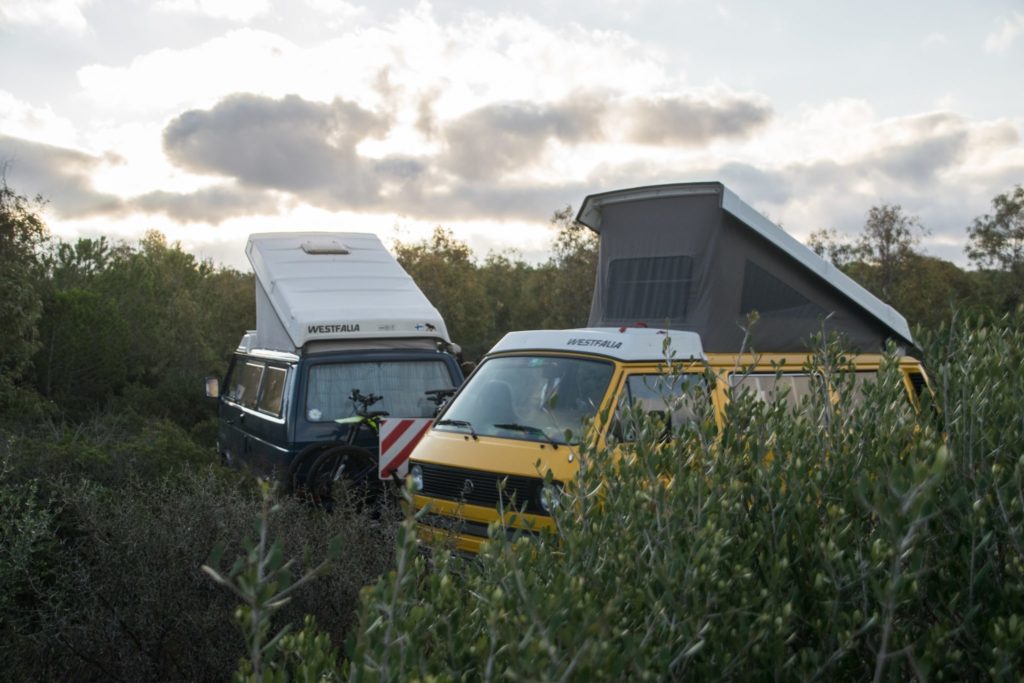 Class C Motorhomes
Class C motorhomes are around the size of a truck and they usually have a lip that extends over the cab of the truck, giving you extra space. These are perfect for exploring, camping and road trips, capable of safely taking you across the country with plenty of creature comforts. The main difference between Class B and C is that C usually has a bit of extra height and space.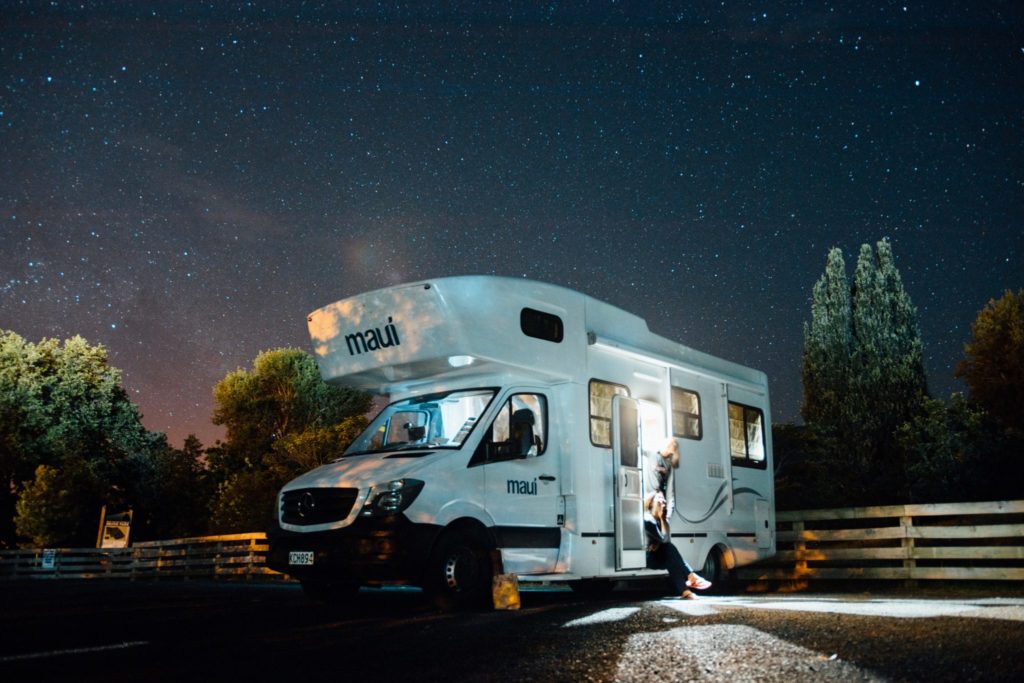 Fifth-Wheel Campers
Now we get to the towable RVs. Fifth-wheel campers are medium-sized, comparable to a Class B or C motorhome with similar appliances, electronics and other features. Since there's no need for an engine, most of the space is used for luxuries which makes this a great choice if your vehicle is capable of towing it.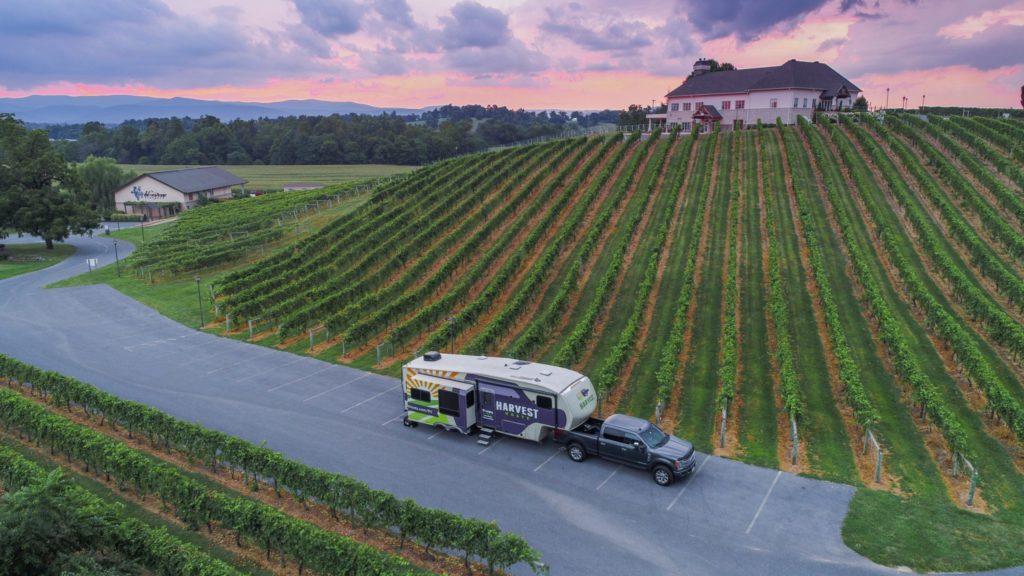 Toy Haulers or Sport Utility RVs
Toy haulers, also known as sport utility RVs, are much larger than fifth-wheel campers and are typically designed to store everything from snowmobiles and golf carts to kayaks and motorcycles. There's plenty of space for your gear if you plan to engage in a lot of off-road activities, and there's plenty of space for luxuries and living areas. However, do keep in mind that these are incredibly heavy and will need a powerful vehicle to tow it. Treat these more like a basecamp which supports larger groups.
Travel Trailers
Travel trailers are much smaller and are among the most common types of RV. These are ideal for small families and their size means that they can be carried by most vehicles. This is a favorite among many travelers and they come with all the amenities and features you need to have a complete home unit with you wherever you go.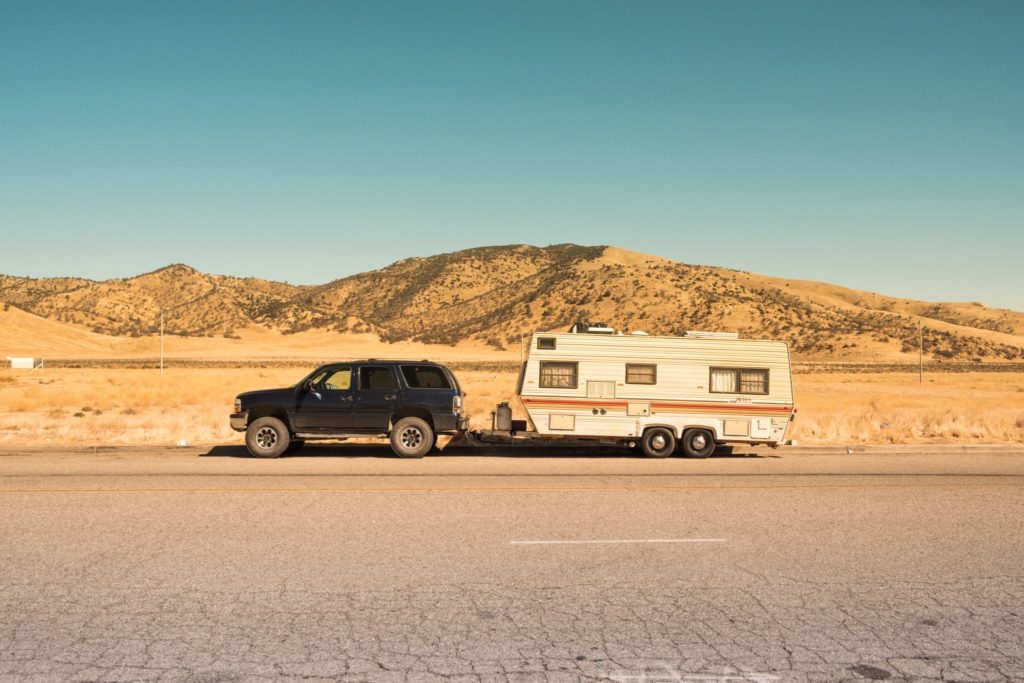 Teardrop Campers
Named for their teardrop shape, these small RVs are perfect for campers and travelers that only need basic amenities. There's enough space to sleep, to make food and clean yourself, but it's relatively cramped compared to the other RVs on this list. However, it more than makes up for it with its small size and ease of towing.
Pop-Up Campers
Lastly, we have small pop-up campers. These are the smallest on this list and carry the most basic amenities. They come with pop-out sleeping areas and are lightweight enough to be towed by a family vehicle. They don't offer a great number of amenities, so you'll likely be using these for small weekend trips or if you know there are more facilities at your destination.
Now that you know what the different types of RV are, you'll have a much easier time picking the right size for your needs. Now, let's take a look at the individual features of each trailer and what you should look for.
Buying New Versus Used
New versus used is going to have a huge impact on the price of the RV, but it might also have an effect on the quality of the RV and its appliances if you're not careful.
Tips for Buying New
When buying a new RV, here are some tips to look out for.
Check that your vehicle can tow the RV if applicable

Examine the appliances and make sure they fit your needs

Ensure there's enough sleeping space for everyone you plan to bring

Don't forget additional costs and fees such as insurance

Check the year it was manufactured and opt for a more recent model if you want to future-proof your RV

Look at reviews online to see if there are underlying problems with the RV

Ask to test drive the vehicle if the option is available
Tips for Buying Used
Buying a used RV is a little more involved, but it's often worth the effort if you can make some huge savings on the price.
Ask for a history of the RV; if the dealer or seller cannot answer, it's likely suspicious and should be avoided if possible

Examine the exterior for damage or signs of wear and tear

Check the upholstery on all of the furniture for damage and definitely look for a good RV Mattress. 

Ask to try all the appliances to ensure they work

Examine the engine to ensure that the vehicle is in good condition

Check the tires and determine if they're old and need a replacement

Test drive the RV if applicable and point out any problems you encounter

Ensure that replacement parts are available if you do need to fix or renovate it

Know the retail value of the RV so that you don't get ripped off