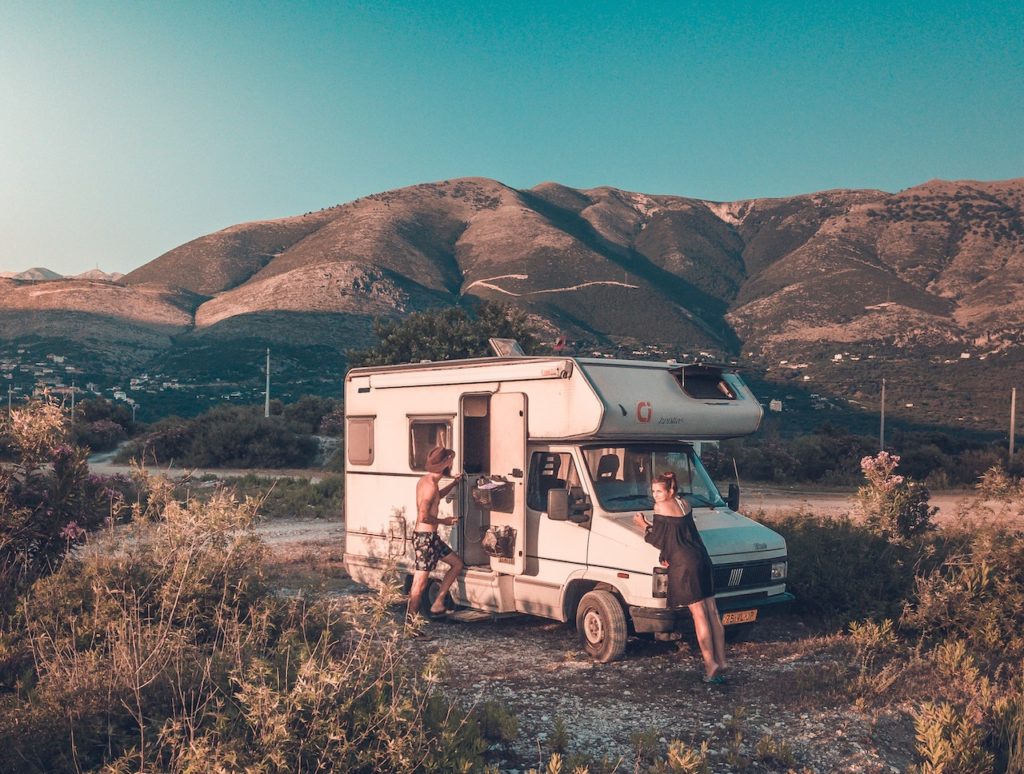 An RV is the ultimate camping solution if you want space and comfort—but sometimes it doesn't feel so spacious. It's common for RV owners to find that they do not have enough room when they start packing up, especially when they are taking a long trip. While in some cases the answer may be to upgrade to a bigger RV, the real problem is often merely a lack of organization.
If you can find clever ways to introduce more storage to your RV and pack your belongings more efficiently, you can find that the extra space you need was there all along. So here are some helpful ways to save space in your RV.
Clear Out Some Junk 
It's easy to accumulate a stash of junk in your RV over the years. Random belongings get stuffed in drawers and closets, taking up valuable space where you should be storing things you actually need. If you want to save space in your RV, the first thing you should do is clear out some of that junk. Before you take your next trip, spend some time going through every space in your RV and deciding what is essential and what isn't. And then keep it clean by re-evaluating your space again after every trip. For example, if you have cupboards filled with old games and toys that the kids have grown out of, they can go—and same with any old gear that only works halfway or that you've since upgraded from.
Use Non-Floor Space 
There is a lot of non-floor space that goes unused in an RV. If you can find ways to utilize those areas, it will go a long way toward uncluttering your space and freeing up valuable room on the floor. For example, an over-the-door garbage can on a cupboard door can replace one on the floor or in the pantry. You can use magnets on the underside of a cabinet to store cooking equipment like knives and cutting boards—in fact, lots of kitchen utensils can be hung on the walls using a peg board or stick-on hooks to free up drawer space for more equipment. You can also use a hanging shelf inside a closet to store shoes that would normally take up a lot of floor space.
Maximize Cupboard Space 
There are a few simple tricks you can use to maximize your limited cupboard space. Adding some lightweight shelves inside cabinets allows you to stack up more items on top of one another. You can also use a file organizer inside a cupboard to stand utensils in, and they can be attached to the inside of doors for extra storage as well. Use only bowls and containers that are stackable, and get some square canisters that can tightly fit side-by-side so that no space goes unused. 
Use Lightweight Camping Gear 
If the items that you are trying to store are smaller in the first place, it will be far easier to save space in your RV. That's why it's a good idea to invest in lightweight camping gear. There are plenty of great camping chairs and tables that fold down to almost nothing. They may be more expensive than standard camping gear, but it's worth the investment if you want to give yourself more space. You should also look for collapsible items like laundry baskets and bins that can be packed away easily when they are not needed. Anything that can fold, bend, or come in a smaller size (while still being functional, of course) can help you free up some extra room.
Upgrade Your Bed Storage 
A lot of RVs come with storage under the bed as standard, but if yours does not, you should consider upgrading the bed frame to one that does. This gives you a huge amount of storage space and makes it a lot easier to save space in your RV. You can utilize this space by adding dividers and getting some small boxes or bins that will easily slide in and out. This will make it easier to keep things organized so you can use the space for storage and still get to everything that you need. A custom mattress that fits your bed space exactly will also help your space feel uncluttered, since you won't have to squish or store the mattress to make it fit.
If you use these simple organizing tips, you can save space in your RV so your next trip will be even more comfortable and enjoyable.