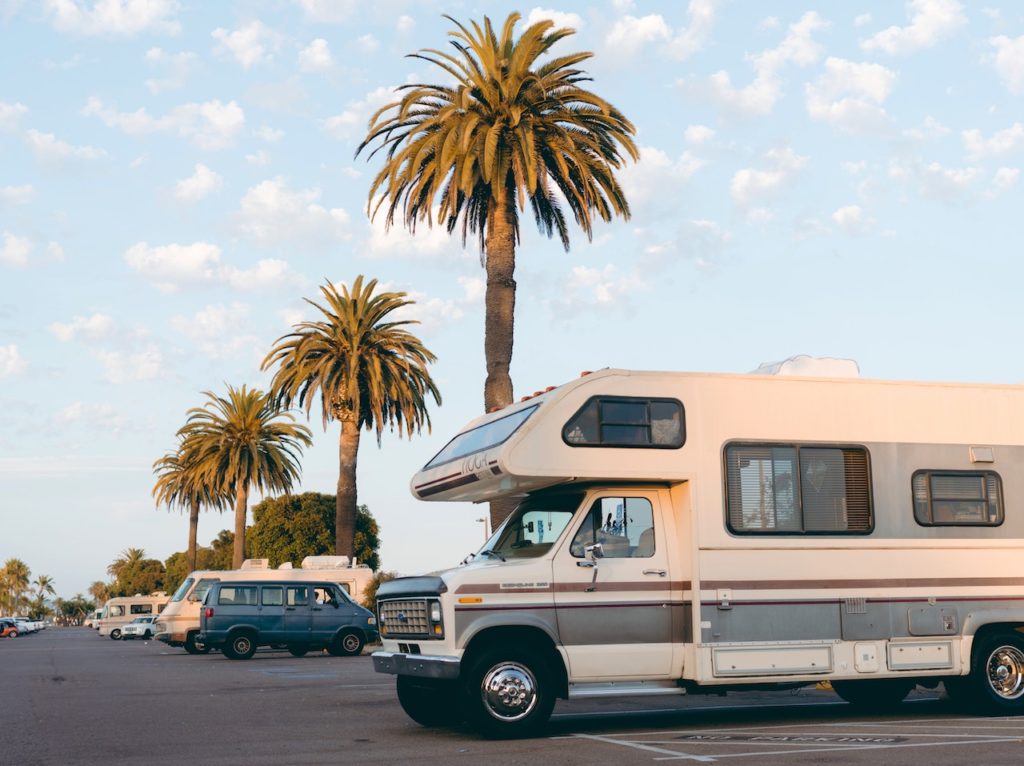 Do you love traveling the country with your friends or family from the comfort of your own road-worthy home?
Visiting new destinations and seeing new landmarks can make for amazing road trips—but inevitable arguments and confined quarters can sometimes make those long trips in your RV seem unbearable. Here's some advice for making long drives as fun as possible and for getting along during your road trip:
Get a Custom Mattress
When your RV manufacturer made your mattress, they didn't have comfort in mind. In fact, manufacturers make mattresses thinner to decrease the weight of your vehicle, making it more affordable but detracting from your ability to get a good night's sleep.
You might think it would be difficult to invest in a tailor-made mattress, but at Tochta, we provide custom RV mattresses for all shapes and sizes by letting you choose everything from designable corners to tailored thickness levels.
You can design your mattress online to match the specifications of your RV's bed exactly, while also considering comfort. If you and your partner prefer different mattress comfort levels, you can get tailor-made firmnesses on each side of the bed to meet both of your needs. Investing in a premium memory foam RV mattress from Tochta to support your back and avoid back pain is especially important if you're the driver.
A great mattress can keep everyone happy by helping you feel rested and refreshed to enjoy your travels.
Download Songs to Make a Travel Playlist
Really get into the road trip spirit by creating a playlist that's ready to go when you hit the road. Tailor it to your group's tastes, whether you're a group of friends who love belting out pop songs or a family that needs distracting with some sing-alongs.
It might sound obvious, but make sure you have a cable and are able to plug your phone into your RV or connect through Bluetooth. And don't forget to download your tunes so you're prepared when you hit spotty service or your data runs out!
Try to gather a variety of music so there's something for everyone to enjoy. Better yet, ask your group if they have any requests for your playlist before you go. That way, you'll have a playlist you created together as a memory of your trip even after your journey's over.
Stock Up on Easily Stored and Prepared Food
You know how long you're going to be on the road for and how much space you have for food storage. So choose food that's easily prepared and stored to bring on your journey.
If you're equipped with cooking equipment, easy meals like pasta are a staple that won't see you wrong, as well as basic goods like canned beans, bread, and a good spread like peanut butter or Nutella.
Try and plan your breakfast, lunch and dinner on the road. Make sure you bring items with you that you can actually use, to avoid the unpleasant experience of neglected milk gone bad or other unsavory items.
Get a Portable WiFi Hotspot
Unless you want to go off-grid and avoid the outside world for your travel, getting a WiFi hotspot will ensure that you are able to access all the joys of modern technology. It's perfect in case you need to entertain children (or adults), and you don't have to be too far from your Netflix subscription or Instagram to upload some photos.
It also has the added benefit of giving you Google-able access to local garages and shops in case of any vehicle troubles. You can find rates to generate a WiFi hotspot from your phone or look at hotspot providers specifically tailored to RV travel.
Travel with Good Company
Unless you're traveling with your family, choose the company you keep on your RV travels wisely. You might have to share an RV mattress, and you'll definitely have to spend a lot of time together, so make sure you're with people who will make the journey fun and not complain too much in confined quarters.
Old friends or roommates who you know well and have seen in difficult circumstances are the perfect candidates, and making sure the people you invite get along can remove the chances of any bickering during the journey. But, if you're feeling adventurous, it can also be fun to take a risk on a new friendship with someone fun and hit the road together.
You can make RV travel more than just bearable by being prepared with food, music, and good WiFi, taking the right people with you, and most importantly, getting a good night's sleep. Check out the Tochta mattress builder to create your custom made RV mattress today, and make sure you get enough rest to make your long road trip a successful one.