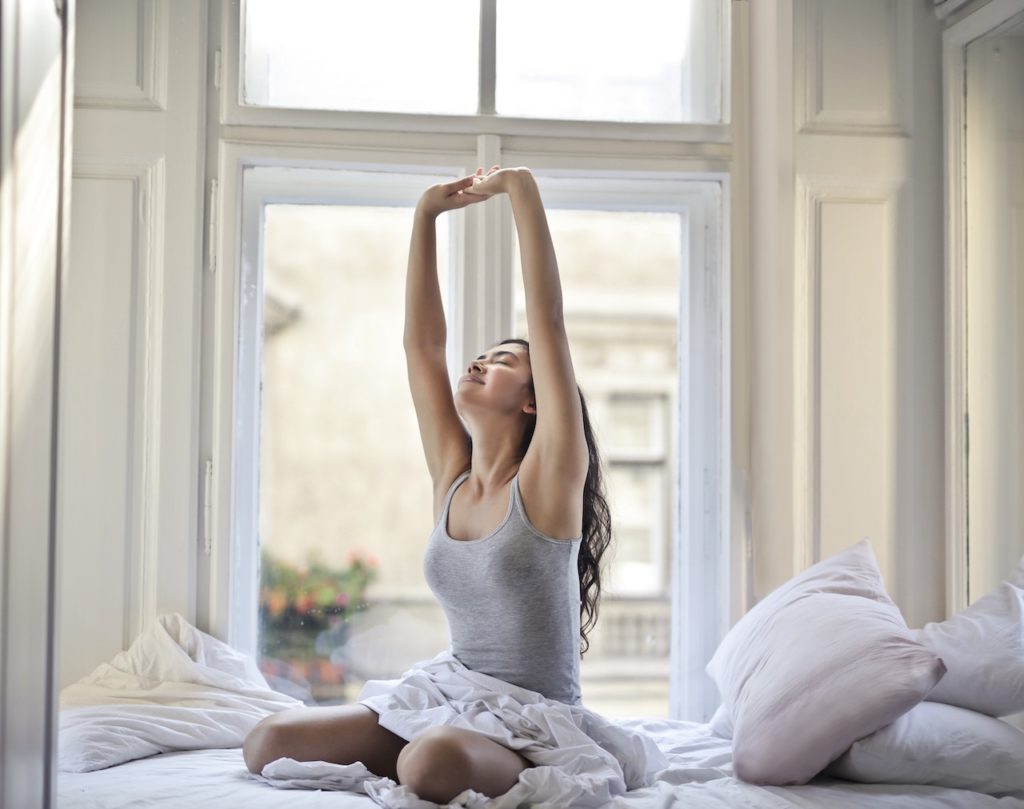 If there's one thing that makes a huge difference in a good night's sleep, it's your mattress. The quality of your mattress plays a factor in your overall health, including back alignment and health, mental health, and even your immune system. Investing in a high-quality mattress is always the best solution to ensure you stay healthy and well-rested every night.
Why Is Finding the Right Mattress Important?
The most important thing to remember when purchasing a new mattress is that there is no "one size fits all" answer to which mattress you should buy. Everyone has different preferences for how they want to sleep and what makes them comfortable, depending on a variety of factors. Some people prefer a firm mattress, while others like a soft one. Some people may need extra support for their back, while others can benefit from a cooling mattress that helps to prevent them overheating.
The Key Features of the Perfect Mattress
There are several elements that go into the perfect mattress for the best night's sleep. Some of the things to take into account include sleeping position and body type. If you have any back problems, this is likely to affect the mattress that you prefer. Another factor that can determine what kind of mattress you buy is whether you share your bed with someone, especially if you have different preferences for how you sleep.
Mattresses can get pricey, so it's important to make sure you're investing your hard-earned money in a sleeping solution that suits your sleeping needs. Here are some of the key factors you might consider before purchasing a mattress:
Comfort
Everyone wants to feel like their bed is comfortable, but comfort means different things to different people. One person might prefer a super soft mattress, like they're sleeping on a cloud. However, someone else might like a firm mattress that offers them more support.
If you want to choose the right mattress, you need to know what your comfort level is. Many people aren't certain, but your current mattress can be a good place to start. Think about other mattresses you have tried too, whether in hotels or when staying with friends or family. What degree of softness or firmness feels comfortable to you? From there, you can determine what types of layers you want your mattress to include to ensure maximum comfort.
Support
A poor quality mattress can lead to back pain and terrible sleep. If your mattress doesn't offer you the right level of support, you need to replace it with something new. There are different types of mattress and materials that can offer you the support you need. They include memory foam, gel layers, and latex, and all of these can be combined to create the perfect mattress.
Determine which areas of your body need the most support. For most people, it's their lower back. If you tend to have a bad back, a firmer mattress can be suitable for you. Memory foam is an excellent choice too, shaping itself to your body to support all of the pressure points.
Cooling Factor
Do you get overheated during the night? No one wants to wake up drenched in sweat, but you don't have to put up with feeling too hot. When you choose a mattress with a cooling gel layer, it will help to keep you the perfect temperature all night long. Rather than having to try and adjust your bedding or what you wear to bed, you can let the mattress do the work.
Determine your ideal body temperature when you're sleeping to find the right mattress. If you find yourself frequently kicking off the covers or wearing thin layers to bed, a mattress with a cooling gel layer can help you stay comfortable while you sleep.
Size
You need a mattress that fits your bed, but sometimes the mattress you want doesn't come in the size you need. Many people think that catering to a certain-sized bed frame means choosing from a specific range of mattresses.
However, when you create a custom mattress, you can make it any size you need. Choose the mattress that you want, which has all of the features you need for the ultimate level of comfort, then choose what size you require. It's important to get the size you require, because a mattress that doesn't fit the bed frame could easily move around, making it difficult to get a quality night's rest.
Customize Your Mattress for the Best Sleep
A custom mattress is the perfect solution for your new mattress, giving you exactly what you need. It allows you to choose the features that you want, based on comfort, support, layers, size, and price. Design your ideal mattress with Tochta's custom builder today, and you can start sleeping better than you ever have before.