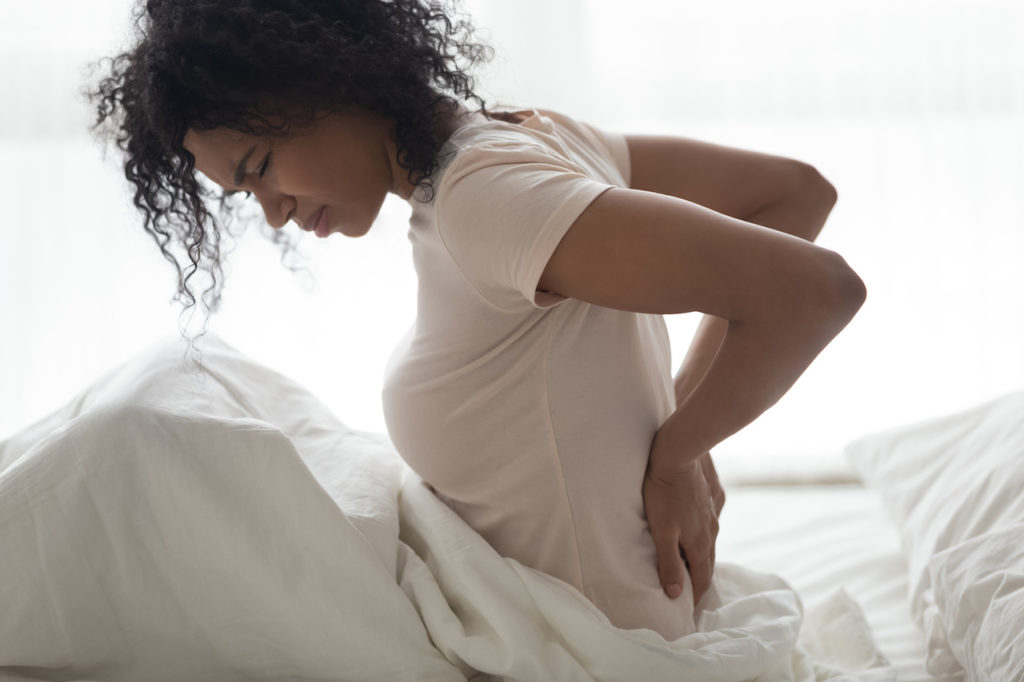 If you've ever woken up from a rough night's sleep with back pain, your mattress is likely the culprit.
Many people suffer from back and neck pain, and much of that pain can be traced back to sleeping conditions. If your mattress is lacking support, is too thin, or is getting old, it might be causing you more trouble than it's worth.
While there are many mattress brands and types on the market, mattress buyers will likely find the best option is to invest in a custom mattress. Custom mattresses allow you to choose the comfort level, firmness, and other features of your mattress to suit your specific needs, instead of just buying one from the store because a salesperson talked you into it.
But what specifically makes a custom mattress more desirable than one off the shelf? Here are some of the ways a custom mattress can cure your back pain woes:
Your spine will have more support and maintain its natural alignment.
Back pain from sleeping tends to occur in the lower back, but everyone experiences unique pain depending on their body and mattress types. With a custom mattress, you can choose different layers of support—including gel, memory foam, latex, or cooling layers. Choosing the correct support layers will help you to distribute your weight evenly. That way your body weight won't add pressure to your back and cause you pain.
You'll be able to sleep longer and better without waking up through the night.
Do you find that you wake up several times through the night because of your back pain? If your mattress isn't a good fit for your body shape, you'll find it hard to get comfortable at night. As a result, you end up missing out on deep sleep, something that is essential to recharge your mind and body.
A custom mattress, however, allows you to determine which materials best curve to your body shape and make it easier for you to get comfortable and stay comfortable. Many custom mattress materials are also supportive enough to ensure that you don't move around too much in your sleep and thereby wake yourself up.
If you're a thrasher or find yourself waking up periodically throughout the night, a custom mattress can help you fall into and stay in a deeper sleep. With a custom mattress, you're more likely to wake up feeling refreshed and relaxed in the morning instead of aching with back pain.
You can avoid health issues.
You might not think it, but poor quality sleeping conditions can lead to some significant health problems beyond back pain. Poor sleep quality can cause problems with your immune system and even mental health. When we sleep, our bodies use the time wisely to purge themselves of oxidants. If we aren't sleeping properly, we'll feel like we're running on empty all the time.
Rather than sacrifice your physical and mental health, it's smart to invest in a custom mattress that allows you to get the sleep you need and prepare yourself for the events of the coming day. If your mattress is making it difficult for you to fall asleep quickly, a custom mattress can help ease your mind and body and make it easier for you to fall asleep. You can also add cooling layers to your mattress if you tend to sweat or get overheated at night.
A custom mattress can be built to your individual sizing needs.
It doesn't matter whether you are short, tall, petite, or large, everyone should have a mattress that is suited to their body size. By ordering a custom mattress, you can choose the size of your mattress to ensure you have enough room to get comfortable and relieve back pain.
Choosing the Best Custom Mattress for You
At Tochta, we offer customizable mattresses for your every sleeping need to ensure you avoid back pain and get the good night's rest you deserve. We offer three main lines of affordable custom mattresses—Journey, Utopia, and Divini—each of which has different layer options to meet your comfort needs.
If you want to learn more about our custom mattresses or find out how you can order one for yourself, contact us today.