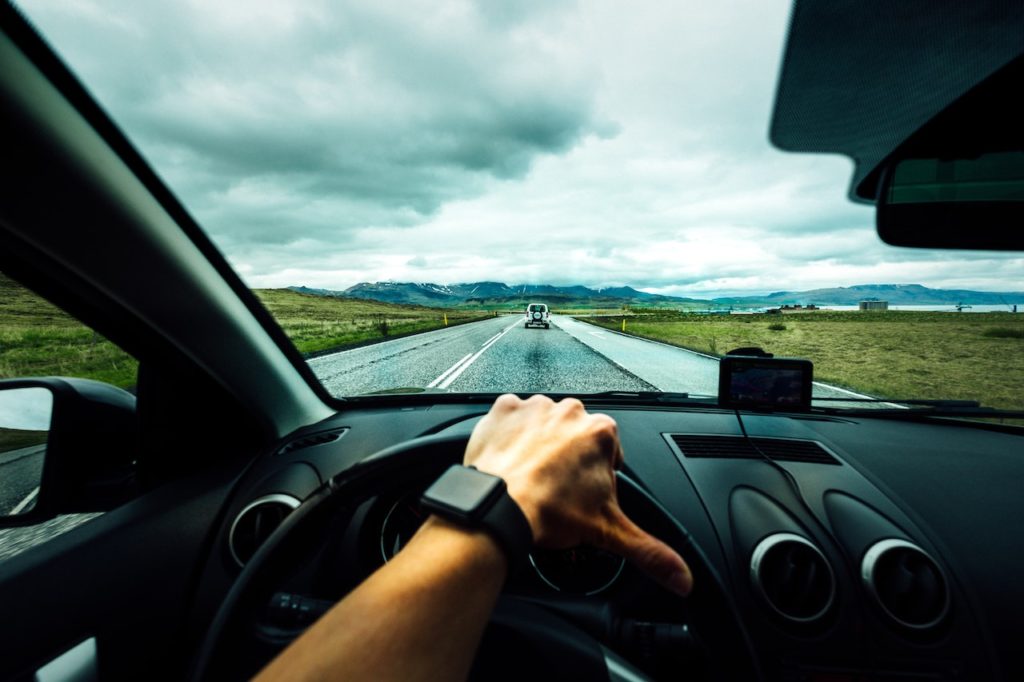 Despite the heat, summer is the favorite season of many people. Packed with beach days, road trips, picnics, and more, summer is often a period of memorable adventures. But did you know it's also the season with the most car crashes and accident-caused fatalities?
The days between Memorial Day and Labor Day are known as the "100 deadliest days of summer" due to the drastic increase in accidents and vehicular fatalities. Here's what you need to know about driving safely during these dangerous months.
What Makes the 100 Deadliest Days of Summer So Deadly?
These 100 days are dangerous for all drivers, but teenagers make up a large percentage of those most at risk of causing accidents. According to AAA, nearly 700 people die each year in a crash involving teens, and the likelihood of such crashes rises dramatically during the summer months; teenage driving fatalities increase by 26% during this time of year.
Because teens are out of school in the summer, that means they're on the road more during the day, contributing to the increased accident rates. Summer is also a popular time for road trips and more travel in general, leading to greater road traffic and potential for collisions.
With more people on the road celebrating their freedom, there's also a more significant risk of reckless or unsafe driving. Between 2013 and 2017, the summer months saw nearly 20% more drinking and driving than normal, and distracted driving increased by an average of nearly 10% during this 100-day period each year.
How to Encourage Safe Driving
It's vitally important to encourage your teens to drive safely. However, it's equally important to engage in defensive and safe driving as an adult, both to set an example for teenagers and to be able to safely drive and react when on the road.
Here are some tips for safe driving to use both during the 100 deadliest days this summer and throughout the year:
Assess When It's Unsafe to Drive
If you're drunk, distracted, or drowsy, it's unsafe to drive. It's better to remove yourself from the road rather than pose an unnecessary risk to yourself and others.
Distracted Driving:

Three in five teen accidents are caused by distracted driving, and surprisingly, the leading distractor is other passengers, followed by phone calls and texts. Driving while eating, doing makeup, or any other kind of multi-tasking is also driving distracted. Avoid distractions inside and outside of your car and keep your attention focused on the road and your surroundings when driving.

Drunk Driving:

Teach your teens to drive responsibly and avoid situations where they might be tempted to ride in a car with a driver who is drunk or high. Let them know they can always call you if they need a ride away from a dangerous situation and they'll get one, lecture-free. It's better for them to call you and avoid driving drunk than to risk the danger because they're scared of getting in trouble.

Drowsy Driving:

Drowsy drivers have been shown

to have similar levels of impairment as drunk drivers. And the only way to not drive drowsy is to get a good night's sleep; "cures" like chewing gum or blasting the AC are not real solutions. At Tochta, we strive to help you get a quality night's sleep every night with our luxury custom mattresses. Road trips and cross-country truck routes are exactly the

occasions when drowsy driving is most likely

. But with a Tochta

custom mattress

, you can get a top-quality mattress in virtually any custom size and shape that fits comfortably in your vehicle and also lets you get a great and rejuvenating night's sleep, decreasing your risk of dangerous drowsy driving.
Wear Your Seatbelt
Seatbelts save thousands of lives each year, and a person wearing one is 45 % less likely to be killed in an accident. CDC statistics show that driving with a seatbelt stops you from being ejected out of a car (which has a 75% chance of death) and halves your chances of getting a severe injury. Teach your teens to wear a seatbelt by first setting a good example and wearing one yourself.
Stay Out of Blind Spots
As a pedestrian or a car driver, you're just a small blip on the road compared to large vehicles and trucks. They are higher up than you, too, meaning their range of vision is altered.
The most significant blind spots for trucks are directly behind them, the passenger side (particularly near the door), and anything below six feet tall. Be aware of these spots and try to stay out of them as much as possible.
Avoid passing, crossing the road, or driving near trucks and large vehicles when possible so you can both have the space you need to drive safely. When passing is necessary, make sure you can see both of the vehicle's headlights in your rearview mirror before switching lanes in front of them.
Do Not Speed
Unfortunately, many people have become accustomed to the habit of speeding. But speeding increases the chances you'll lose control of the car, increases the severity of an accident, and decreases the time you'll have to react to dangerous situations or obstacles.
In 2018, speeding killed over 9,300 people in the US alone. If you need to get somewhere urgently, don't speed—leave earlier.
Be Aware of Other Drivers
Being aware of other road users is an essential part of defensive driving. Stay a safe distance from the car in front of you to increase the amount of reaction time you have should they slam on their breaks or crash into something.
Keeping your gaze far ahead instead of becoming preoccupied by only things in your immediate vicinity will also allow you to scan the road and react well in advance. Consider the other drivers on the road and be ready to respond safely if they take any impulsive actions.
The summer can be adventurous, relaxing, and safe all at once if we take the precautions to drive safely and teach our teenagers to do the same.