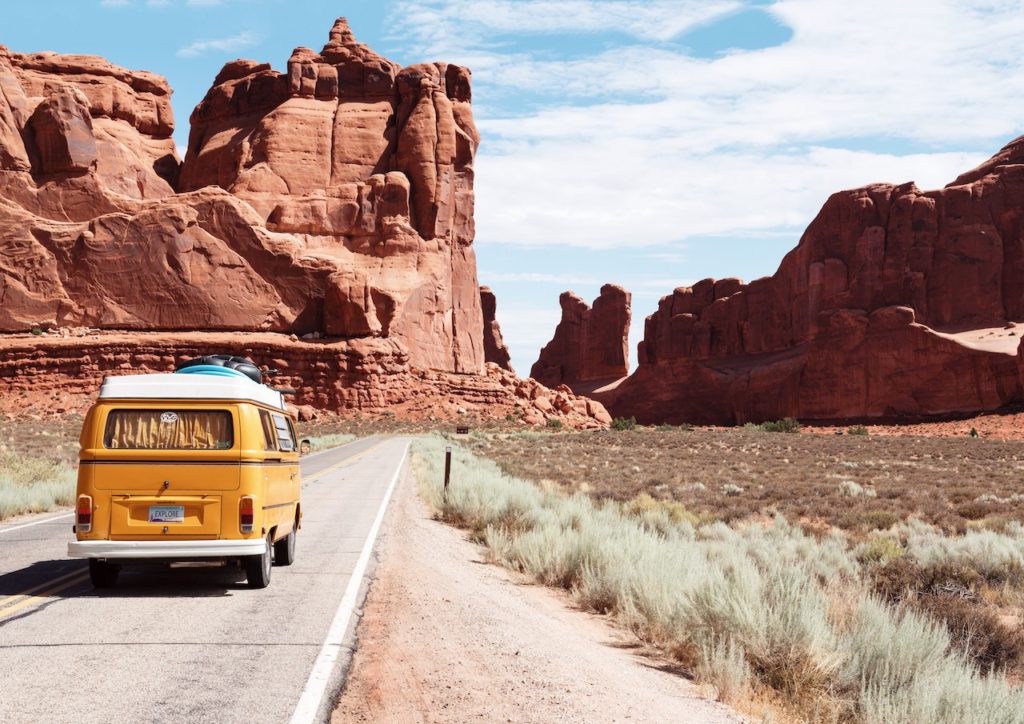 Van life is one of the current crazes for those who love traveling and not being tied down to one place. Living out of a converted van can be fun, exciting, and extremely cost-effective—but one thing it nearly always lacks is comfort. When you only have around 80 square feet to use as your bedroom, kitchen, storage space, and vehicle, it's hard to fit luxuries in as well.
But you can make van life surprisingly comfortable—if you know how. The secret is packing your van full of all the right features. Here are six fantastic features that will make your van feel a little more like home, whether you're buying a new live-in vehicle or converting your own:
A High-Quality Mattress
What good is a live-in van if it doesn't offer comfortable sleeping quarters? Be wary when buying a live-in van that comes with a mattress included. These mattresses are usually made by the vehicle company's manufacturers, who are more interested in selling you the van than in making sure you get a good night's sleep. They see a mattress as just another part of the vehicle instead of a necessity for your health and happiness.
And if you're converting a van yourself, then don't cut corners with the mattress in an attempt to save money. You spend around a third of your life sleeping, so you want to make sure that time is spent comfortably.
You want your mattress to feel comfortable and help you get the sleep you need to be well-rested and energized. But it also needs to be space-saving and fit the unique measurements of your vehicle. Tochta mattresses fit both of these requirements. You can use a custom mattress builder to create a comfortable mattress that's designed to the specific dimensions of your van, and Tochta mattresses are made for quality and comfort. It will make sleeping in your live-in van feel like you're at home in your bedroom!
Natural Lighting
Having a living area with natural light will make your van feel less like a prison cell and much more like the whimsical, cozy living space it's made out to be by bloggers and magazines.
Be sure to shop around for a van with plenty of windows to let in as much light as possible. Some vans even have a ceiling skylight that's ideal for stargazing, and you can cover it up with solar panels on top during the day when the sun's beating down.
If you're remodeling or customizing a van, you should be aware of all the windows. Try not to block or remove your windows to add extra features like storage space; instead, see if you can add more storage near the ground. You can easily add some curtains to the windows for added privacy during the day or night.
Insulation and Soundproofing
Temperature control is a massive factor when we're looking at van comfort. Although vans come equipped with heating and air conditioning, your battery will die quickly if you try to use this as your main source of temperature control while you're not in motion.
Because of this, insulation should be a priority, as it will help keep the heat or cold out of your van, depending on the season. If you're buying a van, be sure to ask about the insulation, as it's a feature not easily seen and so often easily missed. If there isn't any insulation, then you can always add some yourself.
The great thing about this feature is that it can also add a soundproofing buffer to your van. You're making the walls thicker, so less sound travels through them. This can keep out a lot of the typical noises you hear from outside while camping, especially if you end up having to park near a busy road. And of course, you can also install specialized soundproofing material in addition to your normal insulation if you require more soundproofing.
Pop-out Awning
A pop-out awning is basically a large strip of tent material that can pop out from your van and offer some additional shade. It attaches to the side of your roof, and you can use poles to keep it upright or even have it set up to hook over your van doors. A pop-out awning can give you a nice little porch area to set yourself up in during the day while taking up only minimal storage space while traveling.
Not all vans come with this, but it's easy to find an awning attachment that you can put on your vehicle.
Vents and Fans
Always be sure that you're buying a live-in van that comes with vents or an extraction fan in the roof. This is essential as it helps to get rid of smoke and steam when you're cooking and provide you with clean air.
If you're converting a van, then it most likely won't have a fan on the roof. In which case, you'll need to buy and install one if you want the ease of cooking in your van—a necessity if you want to avoid eating out for every meal when traveling for extended periods.
Customized Storage Space
Finally, it helps if you have some customized storage space around the van. The lack of space is one of the most difficult factors to fix, since there's no magic solution to increase space while keeping your vehicle efficient. But some finagling with your storage can help you maintain some open space while still making room for your belongings.
One idea is to use benches that contain storage space inside them with seats that can be lifted up. You can also utilize space under or over your bed. Depending on the size of your van, there might even be space for a little closet or two.
Our advice to anyone currently looking at live-in vans is to be mindful of how much storage space is inside. Ideally, try and find a van that gives you as much space as possible in a configuration that doesn't require you to remove a lot of your possessions or shuffle around to find essentials. When you have enough breathing space while still being able to reach the supplies you need, you'll feel much more comfortable.
So there you have it: the key features for the most comfortable live-in van. Regardless of whether you're buying new or converting an existing van, be sure to consider all of these fantastic features.