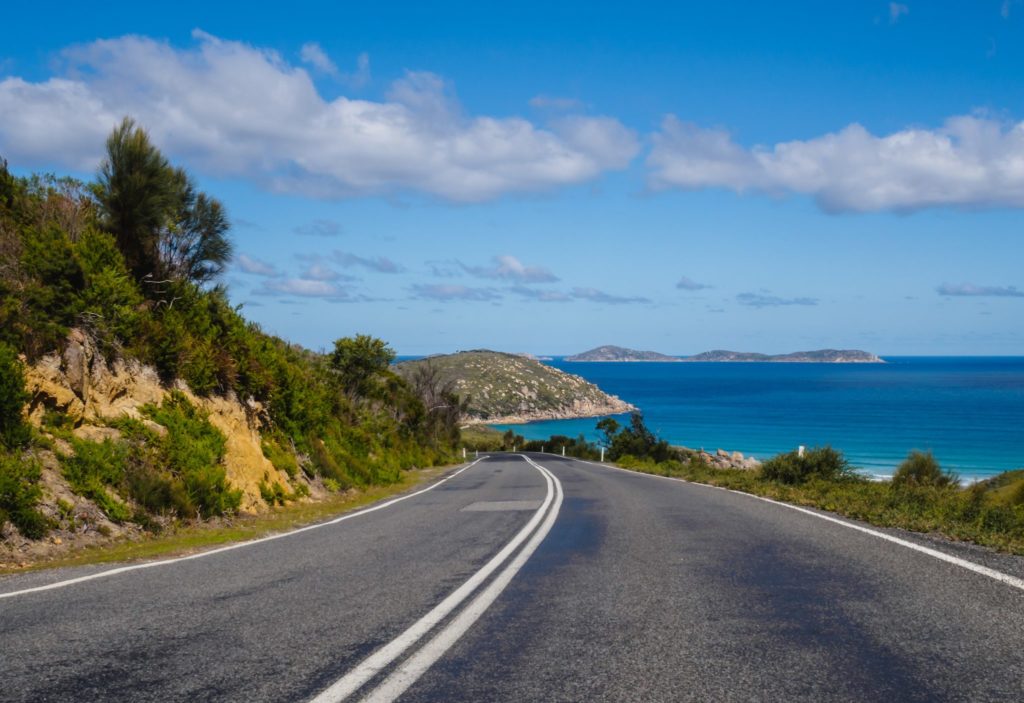 With many of the current coronavirus restrictions starting to lift, domestic travel is once again becoming feasible. But, still wanting to travel safely and cautiously, many people will be looking for ways to get out without encountering crowds.
That makes an RV road trip the perfect socially distanced getaway for this summer!
But, if you're planning on taking to the road for this year's vacation, you'll need a great route and destination to make your trip worthwhile.
In this post, we are going to help you out by outlining six of the most popular US RV road trip routes for your potential summer vacation. Any of these beautiful drives are bound to be worth a visit.
1. Pacific Coast Highway
One of the most popular road trip routes in the US is the Pacific Coast Highway, and there's a reason for its fame. It begins in San Francisco and ends in San Diego, two stunningly beautiful cities which are both worth visiting in their own rights.
With a total distance of 655 miles and a driving time of around twelve hours when you include bathroom breaks and scenic stops, it's a perfect choice for a weekend road trip, especially if you have never seen the sights of these cities and you want to try them out.
Some popular attractions along the way include the Elephant Seal Rookery at San Piedras Beach in San Simeon, where you can see thousands of elephant seals during their yearly migration; Bixby Bridge in Big Sur, which offers beautiful views and is a great photo destination; and the Getty Center in Malibu, which boasts a beautiful collection of art.
2. Route 66
This is perhaps the most well-known and most-portrayed stretch of US road. This iconic Mother Road is one of the best such routes in the world. It starts in Chicago and ends up in beautiful Santa Monica, covering a total of eight states and around 2,500 miles.
Popular stopover sites along this historic road include the Gateway Arch in St. Louis, Cadillac Ranch in Texas, and of course, the Santa Monica Pier, where Route 66 ends.
3. The Loneliest Road
This beautiful drive runs coast to coast from San Francisco to Ocean City, Maryland. It is known as "the loneliest road in America," and it winds around 3,200 miles all in all, passing through around a dozen states in the process, with a brief stopover in Washington, D.C.
Particularly popular highlights along this trail include South Lake Tahoe, The Million Dollar Highway, and Dodge City, which is known for its history of buffalo hunting. If you plan it right, you can hit plenty of sites on this drive to make your trip not so lonely!
4. Park Loop, Acadia National Park
Heading over to the East Coast, this is a must-see for anyone who loves a stunning view. The Park Loop at Acadia National Park begins and ends at Hulls Cove Visitor Center in Maine, and this circuit is a very short one at only around 2 hours' driving time and 27 miles—perfect for a one-day trip. 
In that short space of time, you can see some of the most beautiful sights in the country, including forests, mountains, rocky shores, and the thriving wildlife that make the park their home.
5. Great River Road
The Great River Road is one of the longest scenic byways in all of America, trailing for 3,000 miles along the Mississippi River. It stretches all the way from northern Minnesota to the Gulf of Mexico and includes many beautiful and breathtaking scenes along the way for you to enjoy.
All told, it will take you around ten days to complete, but it is well-marked and easily identifiable, meaning that it is one of the easier US road trips for those who are "directionally challenged" (or easily lost). Along the way, you can stop at the variety of river-themed attractions and get a taste of the local flavor with the stunning Southern cuisine.
6. The Oregon Trail
Finally, why not consider following in the footsteps of pilgrims and pioneers to take the well-trod Oregon Trail? This route passes through many major tourist sites as it winds from Oregon to Cape Cod. Some popular attractions along the way include Yellowstone National Park, Mount Rushmore, and Niagara Falls.
Whichever route you take, in order to get the most out of your road trip, you need a good night's sleep. A custom Tochta RV mattress can help you get the sleep you need to enjoy your vacation and continue driving safely through the historic US sites.